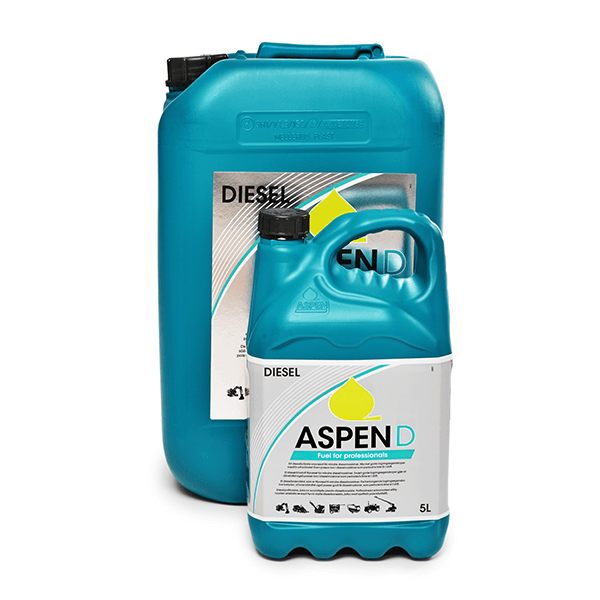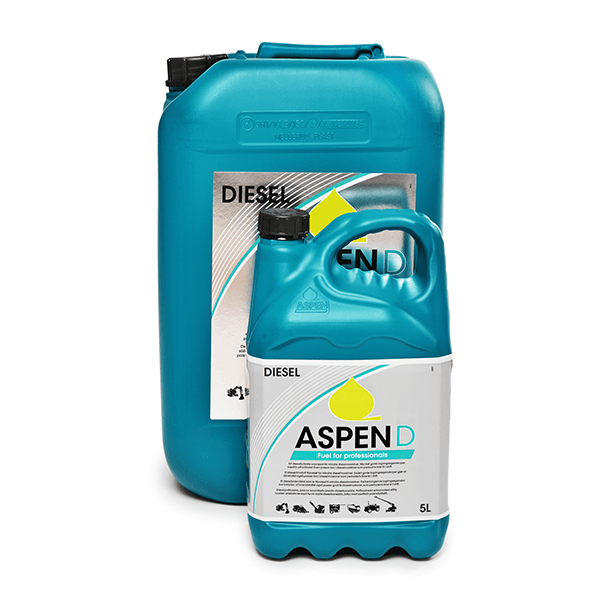 Aspen D
Fuel for small diesel engines
The D in Aspen D stands for diesel. Aspen D consists of 90% renewable hydrocarbons, and has been specially developed for users who put people, machines and the environment first.
Aspen D has a shelf life three to four times longer than standard Swedish or European diesels. This not only improves operating safety, it also minimizes the risk of blocked filters or injectors and breakdowns. What's more, Aspen D is guaranteed free from RME.
Aspen D is manufactured especially for small diesel engines with basic or no emission control systems. The fuel can be used in ground vibrators, mini excavators, generators, compressors, construction lifts, lawnmowers, tool carriers, forklift trucks, hot water cleaners and diesel heaters for example.
Click here to read more abouthow to choose the right fuel for your engine.
Contact us if you have any further questions.
Uses

Dokument
Units
Sold in 1, 5, 25 and 200 liter sizes.